Salutations,
I would like to inform everyone reading this post about the upcoming high-priority tournament battles that will take place fairly soon. We have the potential; we have the skill; we have the will; we can win these tournaments-but only if we put in our best effort these next few months and stick together.

Tournaments among the highest of priority battles.

Once you're on the battlefield it's a war zone. With that said, we need to be fully prepared to step onto the field and fight our hardest.
We have a bit of time to train for these action packed clashes, 
so let's not waste any of it. Are you with me? No, I mean--
ARE YOU WITH ME?!?
Turn on your favorite music or favorite show, because these next few months are going to be great ones.
[♣] CLOVER PRIDE–SERVER WIDE! [♣]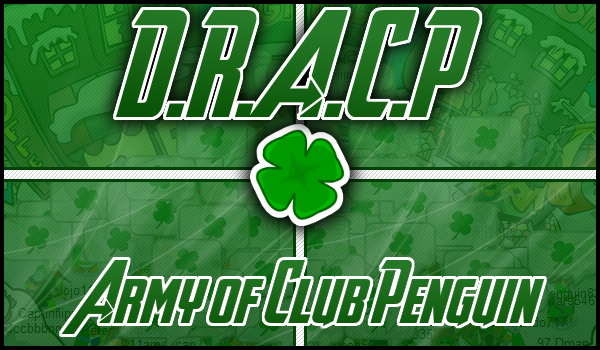 <<>><<>><<>><<>>
‾
Filed under: ACP | Tagged: ACP, Army of Club Penguin, Army of CP, clover defenders army, clover defenders cp, clover trooper, Club Penguin, club penguin armies, cp armies, CP Cheats, cp zootopia | 7 Comments »