WELL UH.. I kinda joined a while ago but I forgot about making this tee-hee.
Who is Doctor Mine Turtle?  What is Doctor Mine Turtle?  How is Doctor Mine Turtle?  When is Doctor Mine Turtle?  Why is Doctor Mine Turtle?  Where is Doctor Mine Turtle?
If you want the answers to these questions, you're in the right place!
1. One of Edwin's slaves.
2. A really bad name I made up 3 years ago.
3. I'm good, you?
4. April 20th.
5. Yes.
6. 124 Conch Street Bikini Bottom Pacific Ocean
No, just kidding!  If you don't know me already I'll explain myself.  I joined the Club Penguin Crew in 2011, my first army.  Since then, I have went on to become, personally what I think, a really good leader in CPA.  I lead the Striking Raiders to CPAC multiple times, and I've lead armies to CPAC like Chaos, Rockstars, and Redemption Force.  I lead the Army Republic to 3rd on CPAC and was inducted as an AR legend this year.  Now, I'm an ACP owner!  I joined in late July.  When school started, my laptop broke and I couldn't do anything in CPA.  I recently returned a week ago and I hope to do great things here!  I can see myself in ACP for a long time.
Oh, by the way, I won't be leaving the weeb GIFs at the end of my posts.
See you on chat!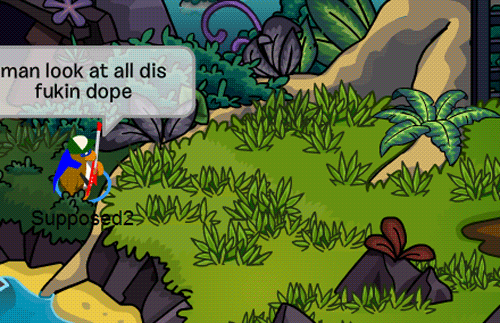 Doctor Mine Turtle
Army of Club Penguin 3rd in Command
Filed under: ACP |